On October 6, 2005 I traveled to Greensboro NC, hoping to meet Simon at the American Idol auditions. Since the next day was his birthday, I arrived with gifts and flowers in hand.
It worked. After giving Simon his gift bag and wishing him a happy birthday (which, he reminded me, wasn't until the NEXT day...LOL) he waved me over for a kiss and I was able to give him the flowers as well.
<insert death by emotional overload here>
Being able to see this on video is the most amazing experience ever, second only to it happening in the first place. I would like to personally thank Tim Ervine, from FOX35 in Mississippi for sending me this footage.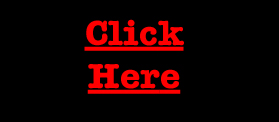 ---
UPDATE!!!!
This footage was actually SHOWN on the January 24 episode of American Idol!!!!
I know.
I'm shocked too.
Wow.
Special thanks to Missy for making the clip for me. And, for those of you wondering...NO, Simon DID NOT pay me $100 to make him look good. He manages to look good all on his own.